Scope of Services – Security
The security of your personal data and your documents stored in the Fabasoft Private Cloud is of utmost importance for us.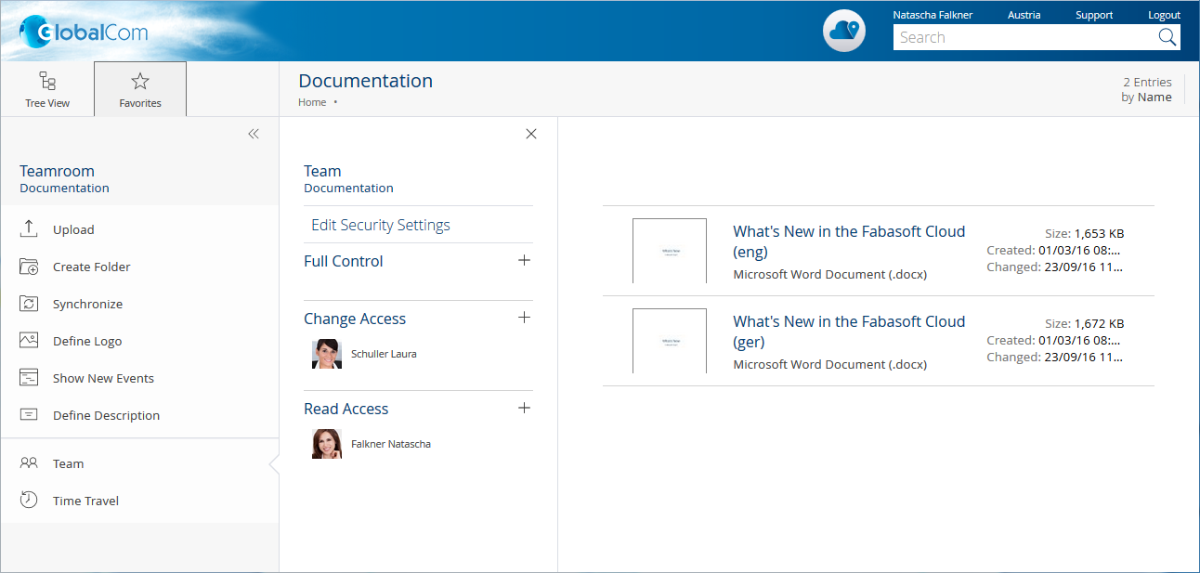 Use Case

Description

Encrypted communication

The communication between the client and the Fabasoft Private Cloud is always encrypted via an HTTPS connection. This also applies when using a smartphone.

Access rights

Access to Teamrooms is defined by access rights.

Access for applications

Access to the Fabasoft Private Cloud with third-party applications can be secured by specially generated passwords. For the passwords a validity can be set and also revoking passwords is possible.

Search within the access rights context

When searching, only objects can be found for which the user has search rights.

Auditing

With the auditing functionality accesses to objects are logged. Not only changes of properties are displayed, but also when and by whom an object was read.

Watermark

Instead of the original document a PDF document with a watermark can be displayed to team members with only read access.

Fabasoft Secomo

Fabasoft Secomo extends the Fabasoft Private Cloud with end-to-end encryption for documents. Encryption and decryption are performed directly on the client.

Since the documents are only encrypted available at the server, no use case can be executed that requires the unencrypted content:

Full-text search
Conversions (preview)
Access via WebDAV

For those users who want to use Fabasoft Secomo, a client certificate has to be available.

Note: The end-to-end encryption is provided by Fabasoft Secomo. This appliance must be purchased separately.